ACADEMIC SETUP
CLASS & CONFERENCE ROOM
All class rooms and lecture theaters are equipped with modern teaching aids and provided with comfort and environment for learning and assimilation.
LIBRARY & COMPUTER LAB
G.N.C. has a well stocked fully computerized Library which provides latest and up-to-date reference and course books for GNM, B.Sc. (N). Post Basic B.Sc. (N) & M.Sc. (N). A large number of Journals, periodicals newspapers and magazines are being subscribed. A study room has been attached to the library for in depth study. A good collection of Video Tapes, C.D. ROMs and Audio Cassettes on different subjects make the Library unique.
Regular classes for GNM, B.Sc. (N)., Post Basic B.Sc. (N) & M.Sc. (N). Students are conducted in fully developed computer Lab with internet facility under the guidance of efficient faculty.
TEACHING FACILITIES
GNC is employing latest techniques to bring attitudinal changes among students with the help of qualified, experienced and dedicated faculty so that raw hands could be converted in to dedicate well mannered nurses with desired level of professional acumen and an ability to manage patients.
Pedagogical Tools
Syndicate Method
Experiential Learning
Group Learning
Integrated Learning
Critical Differentiators Augmenting competency
Unique evaluation system, which ensures sequential and progressive learning.
Competent Faculty and Dynamic leadership.
Well designed curriculum inculcating passion to perform.
Strong health related industry institution interface.
Aesthetically designed futuristic infrastructure.
Leadership Effectiveness, Entrepreneurial orientation, sessions with academicians.
Quantitative and qualitative library.
Fully residential Hostel with good ambience.
LABORATORIES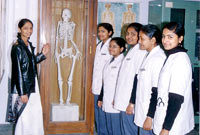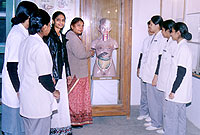 Anatomy Lab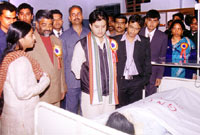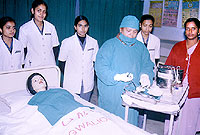 Fundamental Lab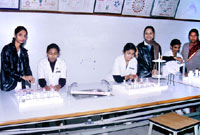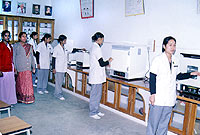 Pathology & Microbiology Lab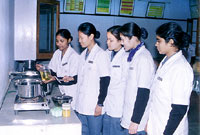 Nutrition Lab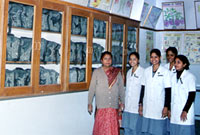 Community lab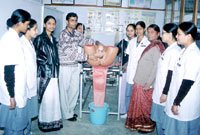 MCH Lab